Life can be tough on your hands and feet, which is why we're delighted to be able to offer a fantastic range of restorative and beautifying treatments here at our salon in the heart of historic York. As with all of our services, you can expect to be looked after by highly trained staff utilising the very best techniques, alongside market-leading products.
We're proud of the calm, friendly atmosphere we've fostered in our bright and airy salon, and we know you'll leave us with a spring in your step and elegant nails to be proud of.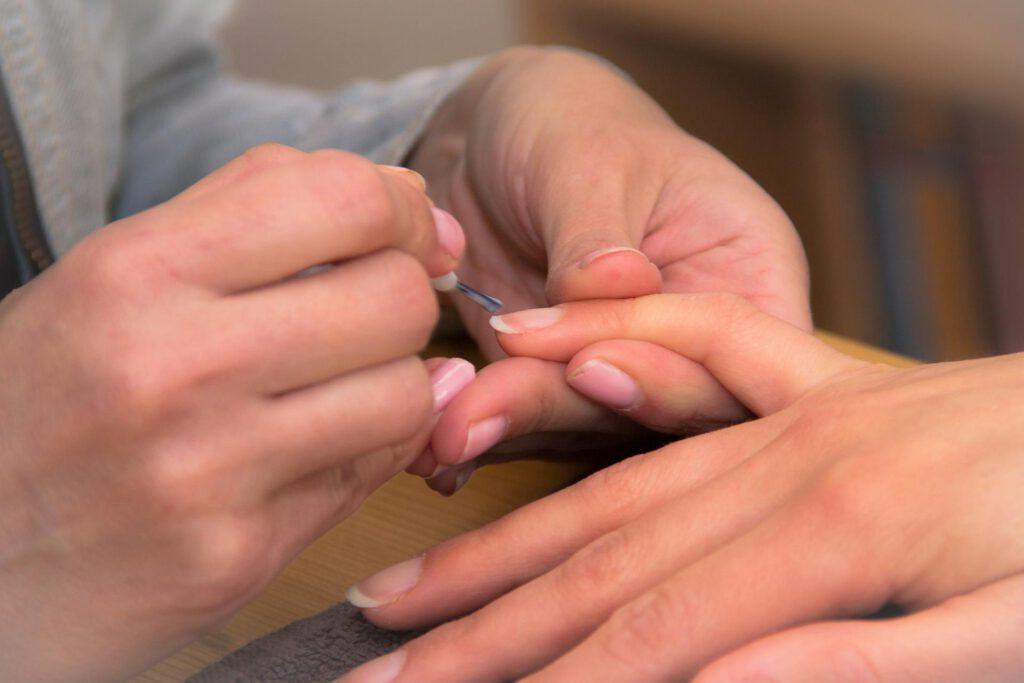 Helping hands
Even with the best of intentions, such as religiously wearing gloves for washing-up and ensuring specialist creams feature prominently in your beauty regime, day to day rigours have a way of showing on hands and nails. Here at 3D Hair & Beauty we've developed two popular treatment options to make sure your hard-working hands get the attention they deserve – the basic manicure and the luxury manicure.
If you've never had a manicure before you might be surprised to hear it's not just about cutting, filing, shaping, buffing, and painting of nails, think of it more as a beauty MOT for your hands! This can include massage of the hands and arms, the focussed application of professional-standard creams and oils to ensure healthy and soft skin, the removal of hangnails, and the gentle treatment of unwanted encroaching cuticles.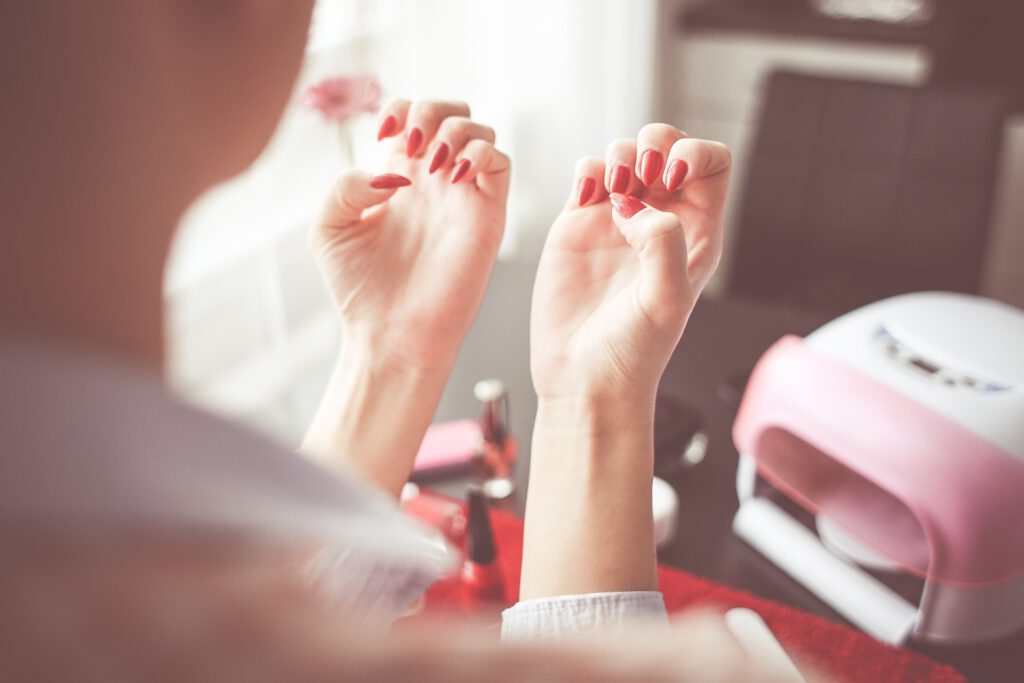 Gel manicure / Gel manicure + removal
Our gel manicures start out in much the same way as our basic and luxury manicures, with your nail expert carefully pushing back any encroaching cuticles and then buffing and shaping the nail ready for the application of your chosen colour. Unlike traditional nail polishes, which dry naturally, gel polishes require UV light to 'set' after each layer is applied, which removes any chance of smudging. So why choose gel? You can expect:
A longer lasting shine: gel polishes tend to keep a high gloss shine and lustrous finish for longer – typically for around 2 weeks.
Greater durability: gel polishes are much less prone to chipping, peeling, and breaking than some traditional polishes. We usually say gels remain in great condition for around 2 weeks, but this can be longer depending on both their exposure to certain conditions and how well they're looked after.

If you've already had a gel manicure with us (or you're coming to us from elsewhere), we'd recommend booking the removal service to ensure your old gels are taken off safely and efficiently with the minimum of disturbance to your nail bed.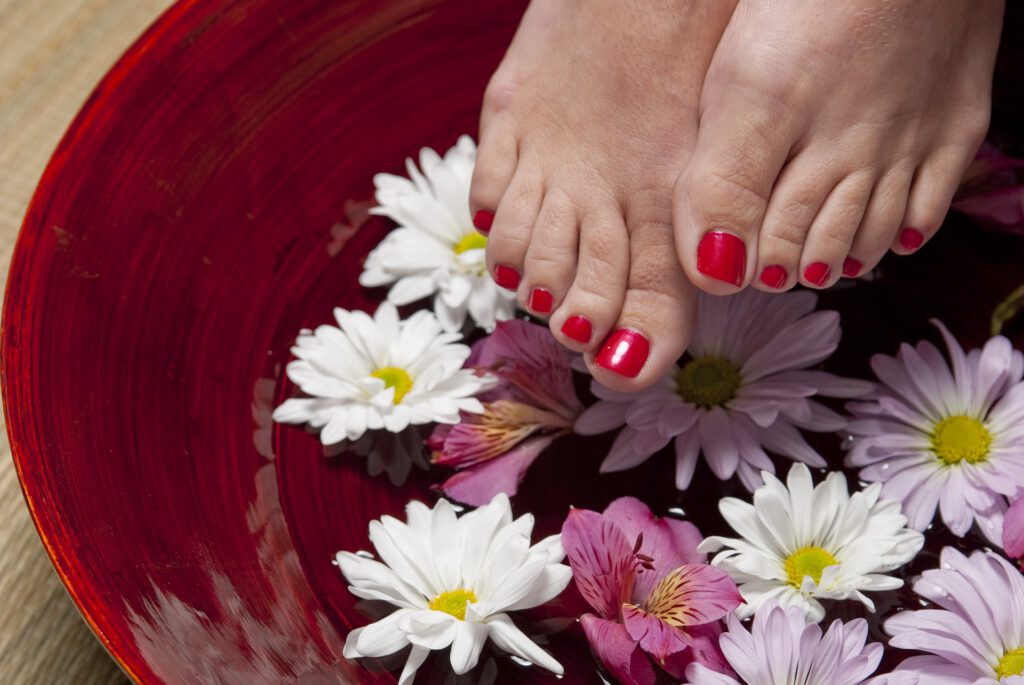 Feet
Put down that pumice stone and treat yourself to something a little special at 3D Hair & Beauty. We know that keeping your feet looking tip-top at home is difficult at the best of times, so why not let the experts take care of everything for you? We offer two tiers of pedicures in our salon, both of which will leave your feet soft and supple with nails you'll be delighted to show off – whether that's by the pool under the Mediterranean sun, on a tranquil beach, or out with friends around York's pubs, clubs, and bars. We say – say yes to those beautiful peep-toe shoes you've been admiring!
We offer both a basic pedicure and a luxury pedicure here at our salon, meaning more choice for you when it comes to time, cost and levels of treatment. Whichever service you choose, we know you'll be delighted with the outcome.
Nail the facts
When you've spent as long caring for nails as we have you find yourself picking up some interesting facts:
Nails grow faster in the summertime
Nails are made of keratin – the same material as your hair (and rhino horns!)
Nails can grow around 3-4 mm per month, toenails grow at around half that speed and men's nails typically grow faster than a woman's
In the palace of Versailles, it was typical for aristocrats to scratch at doors with a specially grown nail, rather than knocking!