Best Hairdressers in York. Look Great, Feel Unstoppable. Welcome to 3D Hair & Beauty.
Visiting York or shopping in the Shambles? Let our superstar hair and beauty stylists take care of you. From colouring, massage and gents cuts to full wedding treatments, we're York's go-to for a quality and affordable service!
Cutting & Styling
Ladies, Gents & Children
Chemical Services
Tuina Massage
Manicures
Non-Surgical Aesthetics
Pedicures
Waxing & Beauty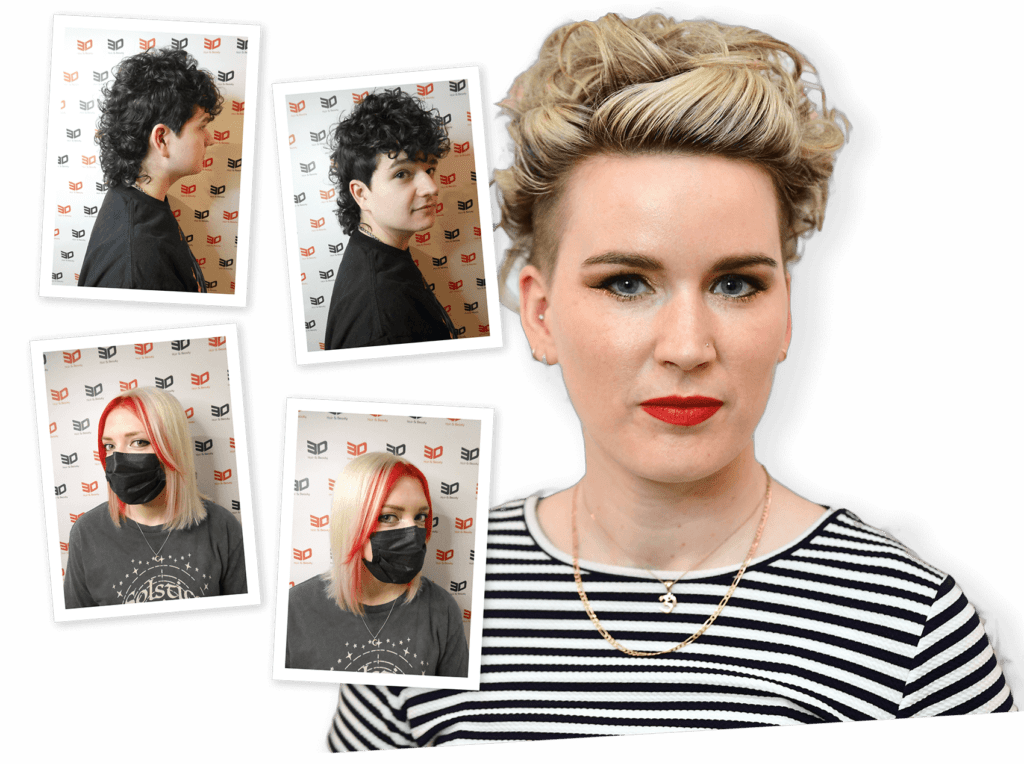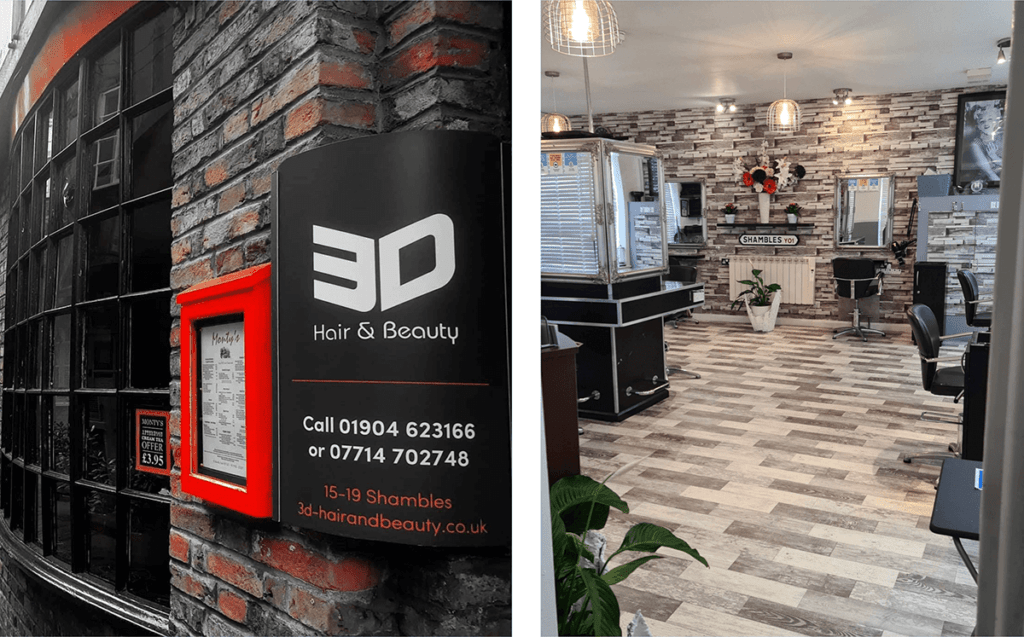 Our York Salon History
3D Hair & Beauty salon in York has been established since 2006, opened as a family business in York city centre. Mother (Gail) and daughter (Hannah) started it together working for 9 years as a team.
York Salon: Your Ultimate Hair Destination
Since then, Hannah has taken over the business with 15 years in the hair and beauty industry. She is very passionate about her job, creating manageable hairstyles for clients to recreate at home.
Visit The Best Hairdressers in York
3D's salon is located a few steps up from The Shambles. Customers are treated to a bright, breezy, rustic salon and stunning beauty rooms.
Our Hairdressers Can Visit You!
We can visit customers directly for home treatments, bringing salon-quality hairdressing straight to your doorstep.
Hair And Beauty For Every Need
The salon has loads to offer: hair, beauty, barbering, colouring, wedding cutting and much more besides!
York Hairdressers: Look Great, Feel Unstoppable.
Guaranteed we're the premium hair styling service salon in York without the expensive price tag, keeping all treatments reasonable making us great value for money.
5-star rated
Friendly, cheerful staff
Years of loyal customers
Affordable pricing
City centre location
So come on down to meet our lovely team of self-employed ladies, who will make your experience in our York salon amazing for you!