We provide state-of-the-art chemical and colouring services for both ladies and gents.
Whether you're looking for a full head foil, root treatment, highlights or perm, 3D Hair & Beauty are on hand to provide you with a quality, long-lasting colour that's guaranteed to bring that spark back into your life! Our salon, located in the heart of historic York, has been happily adding a splash of colour to people's lives since 2006.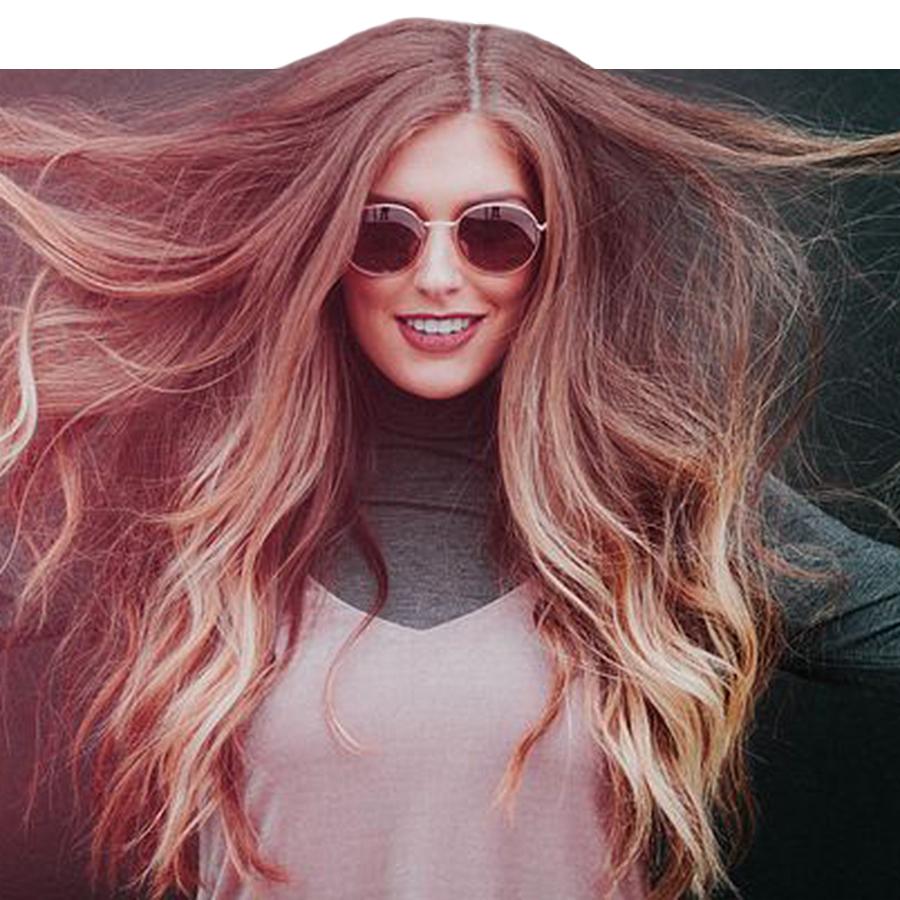 Reimagine your look!
Whatever your dream hair, be it golden blonde, fiery red, aqua blue or popstar purple, we have the tools and know-how to make it happen. Our range of top-quality, professional dyes give us the whole spectrum to work from – in our studio, it's very much a '3D' colour palette!
Like any big change, deciding to do something different with your hair colour can seem daunting, but in the right hands it can also be a hugely exciting and welcome process that leaves you happier, more confident, and ready to take on new challenges.
New to 3D Hair & Beauty? We'll invite you in for a skin test 48 hours before your first treatment to ensure you enjoy nothing but the benefits of the colouration process of your choice.
What chemical services are best for me?
If you're new to having your hair coloured, or it's been a while, you might be a bit unsure as to what the different treatments actually entail. We're always happy to speak to customers and advise them on the best course to achieve their style goals, but we've also put together this quick reference guide for starters:
Semi-Permanent Colour
As the name suggests, this colour, while every bit as sizzling red or icy blonde, doesn't last as long due to the lack of ammonia in the dye. So, if you're looking to cover up greys between permanent colours, add a bit of gloss and shine to already coloured hair, or you're keen to try out a colour with a view to a more long-term change in the future – this could be the service for you.
Full Head Colour
Ideal for those looking to go a couple of shades lighter or darker, the full head colour can be as subtle or as bold as you wish. Although not as long-lasting as techniques such as highlighting, this is a great choice for those with shorter hair, or those looking to add warmth or depth en-masse.
Cap highlights
This technique uses a special perforated cap, allowing your colourist to bring through just the right amount of hair to achieve your desired look – from subtle highlights to more dramatic shades. Cap highlights might not be suitable for some, especially those with tight curls or especially long hair.
Full head foil
Our foil services are where our stylists can really show off their skills and experience. Using strips of special foil wrapped around the hair allows the colour to be applied strategically and with maximum penetration. Whether you're after subtle highlights and lowlights, or favour a range of natural, interlacing shades, we can guarantee you'll leave the salon with a fabulous look that will have all eyes on you.
Comprehensive Treatment
Prior to your session, we will test the product with your skin to ensure a 100% match. In addition, we'll examine your contours, hair type, face shape and make sure we're completely clear on your hair goals for a personalised, bespoke look. We don't believe in add-ons; colour is an extension of your personality and should look as if you were born with it!