Don't worry gents, we wouldn't neglect you! 3D Hair & Beauty offers the full, authentic barbershop experience right here in the heart of York. Whether you're after a restyle and blow dry, beard trim, highlights, head colour, or the full clipper treatment, our team of professional hairdressers will be more than happy to help you, whatever your grooming goal.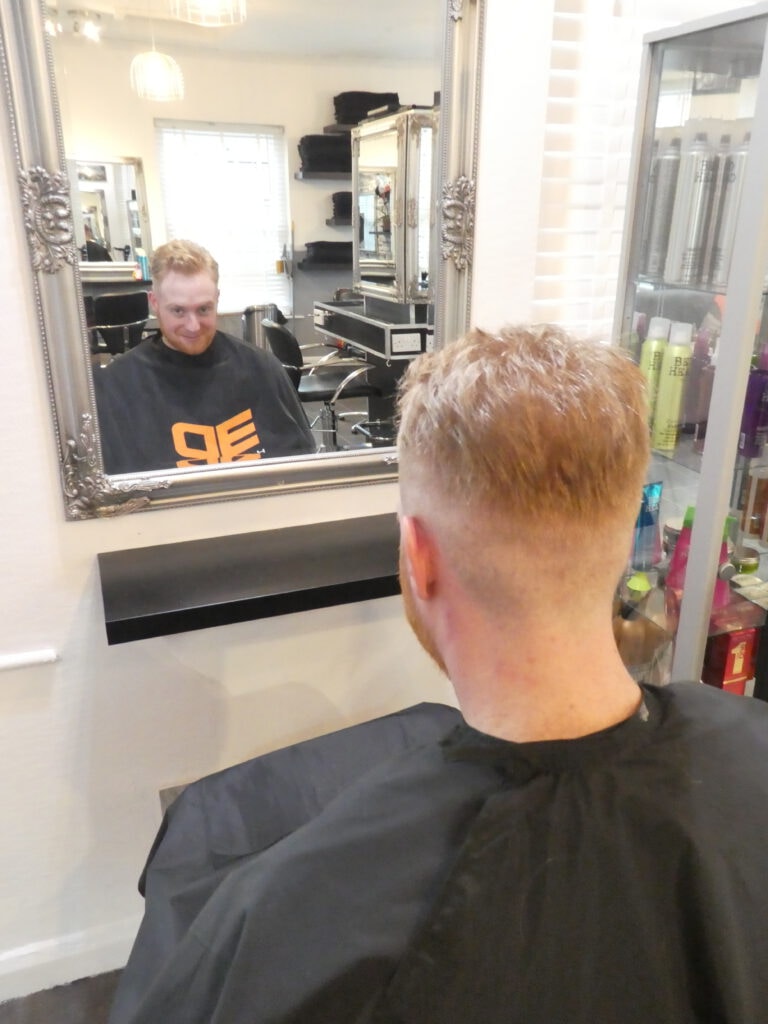 Colour You Interested
It doesn't matter if you're looking for a professional solution to help cover up those pesky greys, or you're in the mood for a bold new look to wow the crowds around the city's pubs and clubs – we've got the expertise on hand to make it happen.
Don't worry if you don't know exactly what you want or how to achieve it, speak to a member of our team and they'll be happy to advise you on the options available, and, if asked, to advise on styles and colours.
All Styles & Cuts Considered
The gentleman's haircut is a whole different discipline to the ladies and requires a distinct set of skills and know-how. We recognise this, and with decades of combined experience under our belts, we've seen, cut and styled everything from the suavest of slicked-back finishes to the feathered flair of natural curls. Whether you're after a contemporary look, or you're inspired by the past, from flat tops and Viking undercuts to a classic 'James Dean' – we'll make sure it's your best look yet!
Full head colour
The full head colour can be as subtle or as bold as you wish! This is a great choice for people with shorter hair and the procedure covers the hair from root to tip, meaning it's perfect as a way to cover greys or add depth and shine to your natural colour.
Highlights
Forget any visions of boy bands in the 90s – highlights in the right hands (such as ours) are a great way to add a splash of interest to your hair! Using subtle ashes, deep browns and bold blondes across the whole head, or focused on areas such as a quiff or topknot, we can help you to create a signature look that will have heads turning (for all of the right reasons).
Professional Beard Treatment
We don't limit ourselves to the hair on your head! 3D Hair & Beauty offers a sleek, professional beard treatment for all men, regardless of if they're rocking a ducktail, Van Dyke, anchor or balbo. When beards get to a certain length, it can become difficult to maintain symmetry and consistency from all angles, not to mention the itchiness that an untamed, unattended beard can cause. Our job is to give your facial hair a neat, tidy reset – perfect for weddings, special occasions, or right before your first (or thirtieth) date night!
Other Services
All of our other services are available for gents and ladies, we pride ourselves on creating an inclusive atmosphere where everyone can feel relaxed and comfortable. So, if you require a tanning treatment, body wax, gel polish, or you're in need of a tuina massage or acupuncture session – you can rest assured you'll emerge from our studio feeling fresh, relaxed and devilishly handsome!